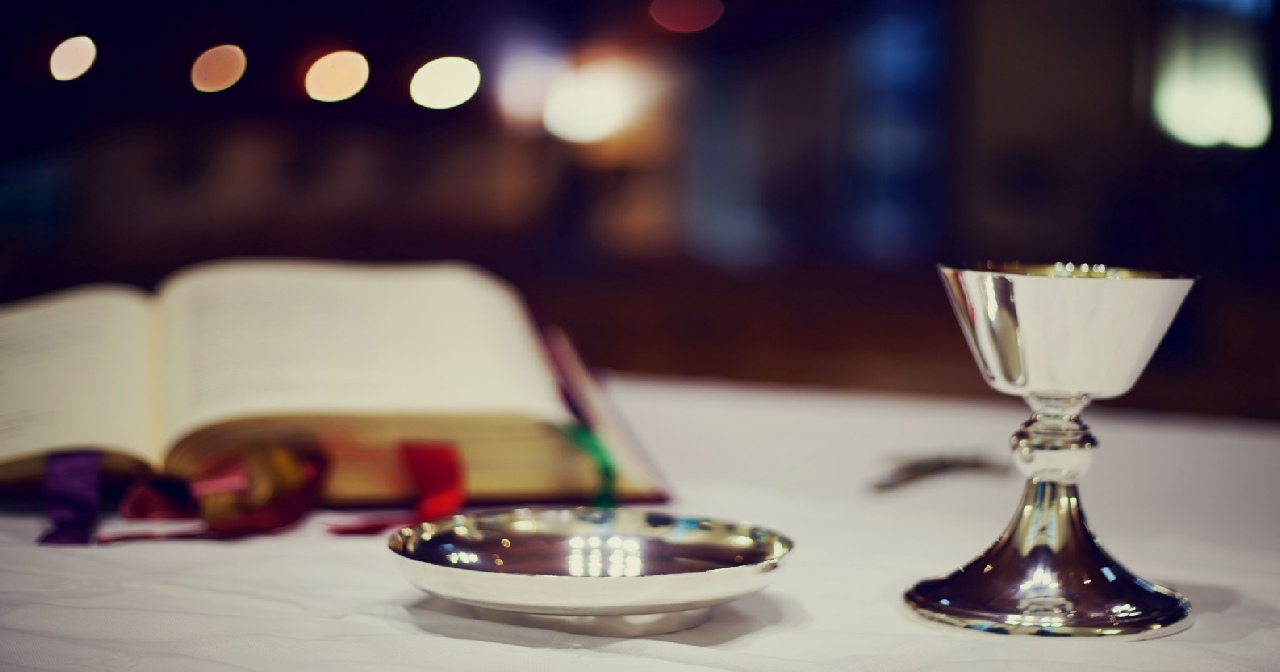 Apostolate of Perpetual Eucharistic Adoration
Perpetual Eucharistic Adoration is an international Apostolate of lay adorers endorsed and blessed by His Holiness, Pope John Paul II in Rome on May 24th 1986, and established by decree of the Pontifical Council for the laity, Vatican City, on the 2nd June 1991, the feast of Corpus Christ.
Adoration takes place every Monday and Tuesday from 10.30 am until 10 pm and on Wednesdays from 7 am to 7pm.
We are very grateful to all those who have pledged themselves to spending one hour a week before the Blessed Sacrament. We are always looking for more people, please contact cppadoration@gmail.com
Catenians
The Weybridge Catenian Circle is part of an international association of Catholic men of all ages, who meet socially, normally once a month.
Our aim is to strengthen family life through friendship and faith. Our meetings reflect this with a balance between social activity and prayer plus continuing contact with sick members and widows of members.
Our social events include meals together, Carols at Christmas, an annual quiz. There is also the opportunity to visit other Circles in Surrey and elsewhere. Golf also thrives in the association.
For more information please contact the parish office.
Catholic Women's League
The CWL was founded in 1906 by Margaret Fletcher under the patronage of St Margaret Clitheroe to encourage Catholic women to take an active part in parish life and also to promote national and international spiritual and social needs.
We meet on the second Tuesday of each month at 2pm in the parish hall. Anyone interested in finding out more about us is welcome to come to our meetings or contact us through the parish office.
Justice and Peace
Our parish based group is part of the National Justice and Peace Network. The mission of J&P is to work with all who share the Church's commitment to bring good news of Christ's love and peace to people who are poor, oppressed or excluded.
Our group meets every 6 weeks in one of the parish rooms and once a year we meet up with other deanery groups. We pray, organise Holy Hours and Stations of the Cross and have a yearly Mass with other groups from our deanery.
For more information please contact the parish office.
Medjugorje Prayer Group
The Medjugorje prayer group is for all people whether they have been to Medjugorje or not. We meet every Thursday in the Church at 8pm for one hour during which we pray the Rosary and the Divine Mercy Chaplet before the exposed Blessed Sacrament. At the meeting we have a basket for personal intentions and place a beautiful statue of Our Lady, which has been blessed in Medjugorje, beside the exposed Eucharist. The meeting always follows the same familiar format which includes music, singing, silent prayer time, readings from the Bible and a Medjugorje message.
For more information please contact wey.medj@gmail.com
Mothers' Prayers
Mothers Prayers – for mothers who wish to pray together for their children and grandchildren.
During our meeting we unite in prayer with one another and place the names of our children into a basket at the foot of the cross offering them into Jesus' care.
We have many Mothers Prayers groups in the school and parish held in different homes, of mothers and grandmothers. A group can be as small as 2 or as large as 8 people.
If you are interested in learning more or joining a group, contact Mary Lee at the parish office and she will be able to advise you.
Friends of the Holy Land
We continue our mission in the parish, spreading awareness of the plight of the Christians in the Holy Land and leading Holy Hours and Stations of the Cross.
We meet to discuss topics, listen to the witness of pilgrims and to pray on the Second Wednesday of each month at 7pm for an hour. Everyone is welcome to join us.
We will be selling Olive Wood items in time for First Holy Communion, confirmations and before Christmas. Alternatively you can contact Lindy on 01932843846 or tandlwilson@gmail.com if you require items at other times.
St Vincent de Paul Society (SVP)
The St Vincent de Paul Society is an international Christian voluntary organization dedicated to tackling poverty and disadvantage by providing direct practical assistance to anyone in need.
The SVP group in Weybridge made over 1,000 visits in a previous year. This was done with a small team of volunteers who willingly gave up their time to cover the following areas:
- Visits to elderly people in their homes or care homes
- Mass lifts for those not able to make their own way
- Shopping trips with or for people who find this difficult
- Furniture for those without the means to buy their own
- Christmas parcels to people who may not receive anything at Christmas
- Monthly lunch for Weybridge Old Folks group
The group meets every 1st and 3rd Tuesday of the month at 8pm for one hour to share experiences and identify any new demands in the Weybridge area. You can either join as a member if you want to attend the meetings or join as an auxiliary if you cannot make the meetings. SVP offers the opportunity to help others, the small amount of time involved can make a significant difference to those we help.
For more information please contact cppsvpweybridge@gmail.com
Readers
The Parish has a group of about forty people who have volunteered to read at Mass. Undertaking to read at Mass is both a responsible and a rewarding service to the parish community. It is a privilege to be asked to proclaim the word of God at Mass to one's fellow parishioners.
For more information please contact the parish office.
Altar Serving
Girls and boys can become altar servers once they have made their First Communion, and we encourage adults to join us too.
The Parish is a Guild member of the Archconfraternity of St. Stephen, who is the patron Saint of Altar Servers.
We organize events each year for the Altar Servers. For example, we go to a Christmas pantomime and have a Summer barbecue. We plan to have at least two trips a year to places of Religious and Historic interest whilst also allowing for social activity at the same time.
For more information please contact cppaltarservers@gmail.com
Church Rotas
Please click on the links below to download the rota.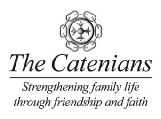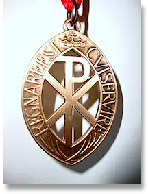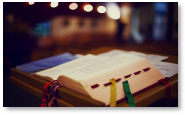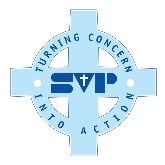 Youth Groups
We have two lively Youth Groups where we have a balance of fun and faith mixed together. Things we have done in the last year include film nights, bowling, praise and worship evenings, adoration, pilgrimage to Spain, trip to Big Church Day Out, river walk, BBQ, a ceilidh dance evening, summer camp, mission to Uganda, putting on a musical production and more.
We usually meet in the Church hall on the
2nd Sunday of the month from 4.30-6pm.
We usually meet in the Church hall on the 2nd Sunday of the month from 7-8.30pm.
To join the mailing list for all activities please email the youth worker Andy Rodrigues on ajr64@hotmail.com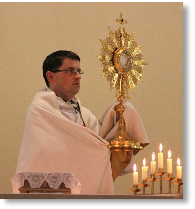 Parish Charities
Don Bosco Ashalayam - Overseas Charity
A charity that works with street children in Kolkuta, has been taken on as our overseas charity for the next 3 years. It is part of the global network of the Salesians of Don Bosco.
For more details, please email cppdbashalayam@gmail.com
The Clubhouse Project - Local Charity
Based in the grounds of St. George's College, Weybridge. It is a life-line for a group of young adults with learning disabilities and is committed to providing individual, person-centred support to these individuals.
Please more details, please email cpptcp@gmail.com
Health and Safety
If you volunteer in the Parish we would request that you read the health and safety policy below and print and sign page 13 and hand it in to the parish office, alternatively you can visit the parish office and sign it there.
Please click here to download the health and safety policy.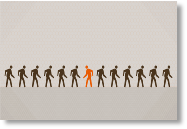 Children's Liturgy
Children's Liturgy takes place every Sunday during 10.30 Mass (except during the school Summer holidays) .
It is aimed at children aged from 3 – 8 (or until they have made their First Holy Communion). Children of all ages are welcome, however, parents are welcome to stay with their children and participate in the Liturgy with them, especially if they are new to Children's Liturgy, but equally children may be left so that parents may return to Mass.
Children's Liturgy is normally run in two groups – broadly under 5s and over 5s. The leader of each group reads a simplified version of the day's Gospel and discusses it with the children, relating it to their lives and experiences. The children have the opportunity to answer and ask questions, and sometimes to carry out role play around the Gospel message. There are prayers and sometimes singing.
The children then carry out a creative activity to deepen their understanding of the day's Gospel: for instance colouring a picture, writing a prayer or creating a visual symbol of an important theme. The children bring their work back into mass (at the point of the Offertory) to share their experience of the Gospel with the rest of the congregation.
For more information please contact the parish office.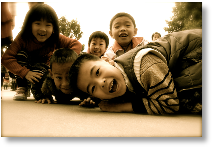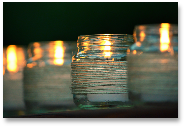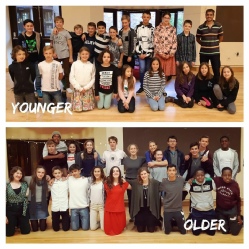 Alpha
"Is there more to life than this?" Anyone asking themselves this question is invited to engage with our Alpha course. This could be yourself or someone you know.
Alpha provides an open, friendly, informal and relaxed way to discuss and explore our beliefs and faith (and challenges), while sharing a meal and watching a video in a groups of 10 people or so. Alpha is for everyone; all backgrounds, all contexts, all ages.
This is a great opportunity to explore your beliefs and make new friends! Invite your friends and book your places at cppalpha2017@gmail.com




Christ the Prince of Peace is part of the Diocese of Arundel & Brighton. Arundel & Brighton Diocesan Trust registered charity 252878
Copyright © 2020 Christ the Prince of Peace Church. All rights reserved. Designed by Andy Rodrigues